Dokumentation über ein theaterpädagogisches Projekt mit Jugendlichen, die ausserhalb des Schulsystems oder eines Berufsverhältnisses stehen.
Documentary about a theatre-pedagogical project with young people who don't attend school and don't work.
***
Zwei Trick-my-Film Dokumentationen über die Innenhof-Gestaltung im Geratriezentrum Wien Donaustadt von mischer'traxler studio &
Martin Robitsch.
Two documentations about the design by mischer'traxler studio & Martin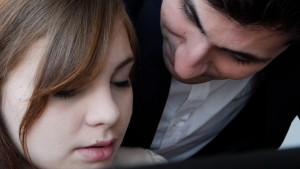 Robitsch for the inner courtyards of a residential care facility for the elderly in Vienna.
https://vimeo.com/199692449
https://vimeo.com/199647317
***
Der Performer und Soundpoet Thomas Havlik gefilmt von Bartek Kubiak:
Performing artist & soundpoet Thomas Havlik, filmed by Bartek Kubiak:
***
Schülerinnen der business academy donaustadt interviewten die Menschenrechtskoordinatorin Terezija Stoisits zum Thema "Frauen und Karriere":
Human-rights-coordinator Terezija Stoisits talks about "women and career", interviewed by pupils of business academy donaustadt:
***
Die folgenden Interviews entstanden im Rahmen von 3S+ Smart solutions for sustainabilty, einem Projekt des FORUM Umweltbildung.
Jugendliche begegneten UnternehmerInnen, die sich für nachhaltiges und soziales Wirtschaften engagieren:
The following interviews were made in the frame of 3S+ Smart solutions for sustainabilty, a project by FORUM Umweltbildung.
Young people meet entrepreneurs who engage themselves in sustainable and social economy:
Foto Oben:  Filmstill Aus "interview mit terzija stoisits"